Main content starts here, tab to start navigating
About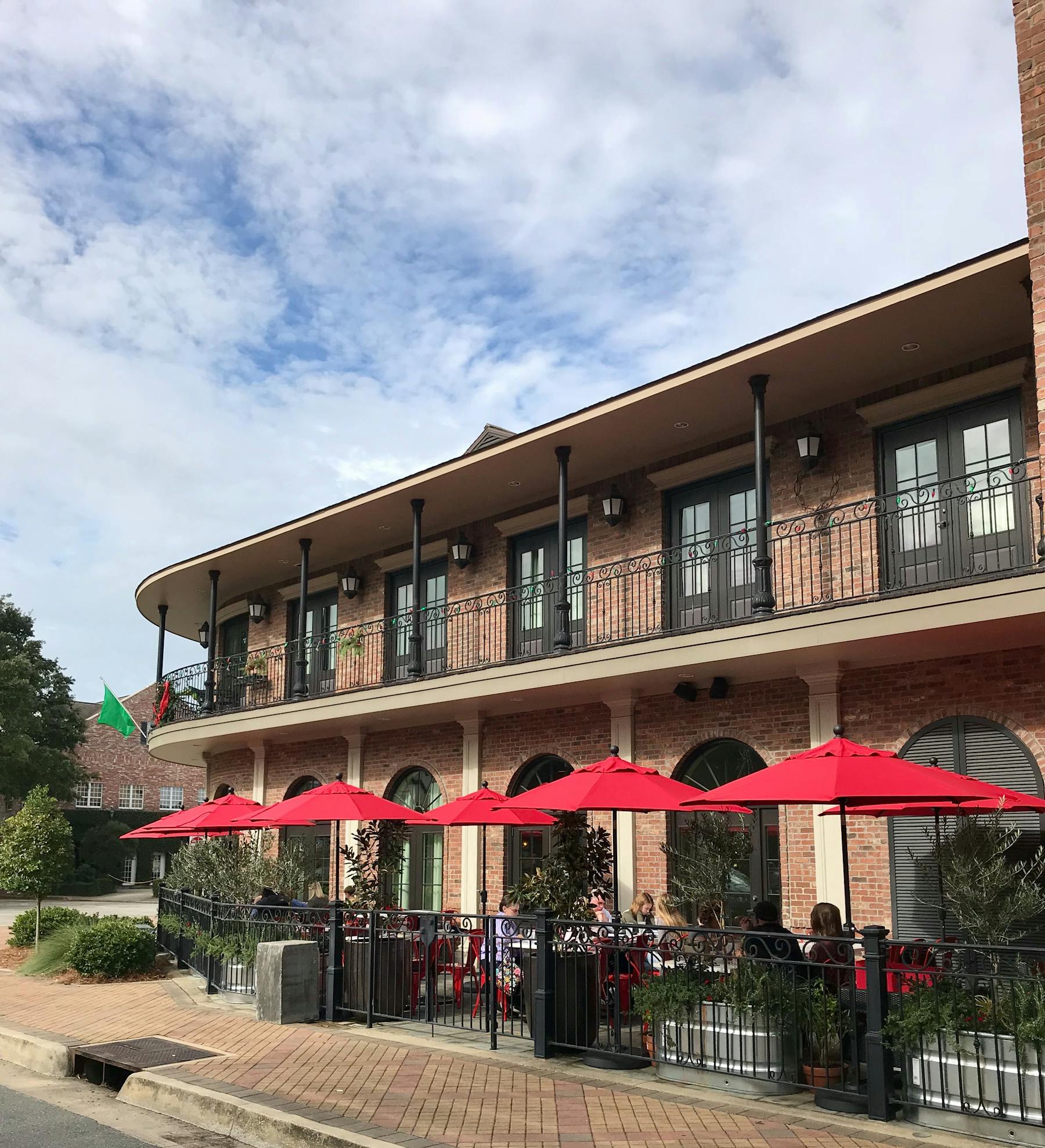 The Fire of 1910
The City of Lake Charles was founded in the 1860s, but most of the buildings downtown only date to 1911. That's because a fire destroyed seven city blocks in 1910.
On April 23, 109 years ago, the fire began in a small trashcan behind the "Old Opera House Saloon" on North Ryan Street. The owners called the fire department, but the firemen were few and far between. With a combination of gusty winds, mainly wooden buildings, and no building codes… the fire spread rapidly. Engulfing block after block, causing $750,000 (equal to more than $19 million today) in property damage as it consumed more than 100 buildings.
These fires caused the city of Lake Charles to think strategically about planning downtown. Planning towards not only the next few years but also the next 100. To honor Lake Charles rising from the ashes, we are located in the Phoenix building on the corner of Ryan and Kirby Street.
Chef Andrew & The Story of 1910
Chef Andrew Green was fresh out of undergrad, decided he didn't want to pursue law school, and instead wanted to open a restaurant that served the locals. Liberated, Green bypassed culinary school and instead applied for a job as a dishwasher. He quickly advanced to fry cook, then on to salad, grill, sauté and protein stations.
"When I was made assistant kitchen manager I felt my learning had decelerated so I began studying wine books, mostly ones recommended by the Court of Master Sommeliers and passed a level one sommelier exam," Green says.
"After doing a private dinner in Mr. Rick Richard's beautiful office upstairs in the Phoenix Building he showed me the small corner space he had not developed directly below his office," Green says. "I looked out the window and saw the courthouse lit up under a clear fall night and I knew this little corner was special. I had to make something happen here."
We call ourselves a neighborhood restaurant with a French backbone and Cajun influences. An easy place to walk into for lunch with your friends, a business meeting, or a romantic anniversary dinner.
Fresh Ingredients
The quality of the cuisine that we provide is thanks to a tried and true formula. Locally-sourced and fresh ingredients, combined with the artistry and experience of our skilled chefs, yield a sumptuous and unique result that is sure to keep you coming back for more.
View Menus
Fine Libations
A visit to 1910 Restaurant & Wine Bar would not be complete without indulging in one of the bottles from our wine list or a taste of something new from our wine-by-the-glass assortment.
Wanting something a little stronger? Our craft cocktail menu is sure to offer a concoction that will set your evening off. For those that prefer things a little less complicated, our selection of bourbons, scotches, whiskies, and other potent potables will put that fire in your belly.
View Drinks Menu